Open APK File on Windows, Mac OS, Android
APK files are used by Google Android operating system to store installation packages for applications. APK package stores compiled Android application. It also contains all resources which are required for Android application to run. This may include compiled code, images, text, videos, manifests, certificates and many more. APK files are compiled to be run on devices running Android OS but could also be run in emulators on other platforms.
Open APK File on Windows OS
Open APK file on Android OS
Open APK File on Mac OS
How to Open APK File on iPad and iPhone
For generic instructions on how to open APK files and view what is inside of it follow this guide. Or you can just change the extension of the APK file to ZIP or JAR and open it with WinZip, WinRar, 7-Zip or any other unarchiver. Please note that this will not install an app from the APK file. You will only be able to view internal structure of the APK file.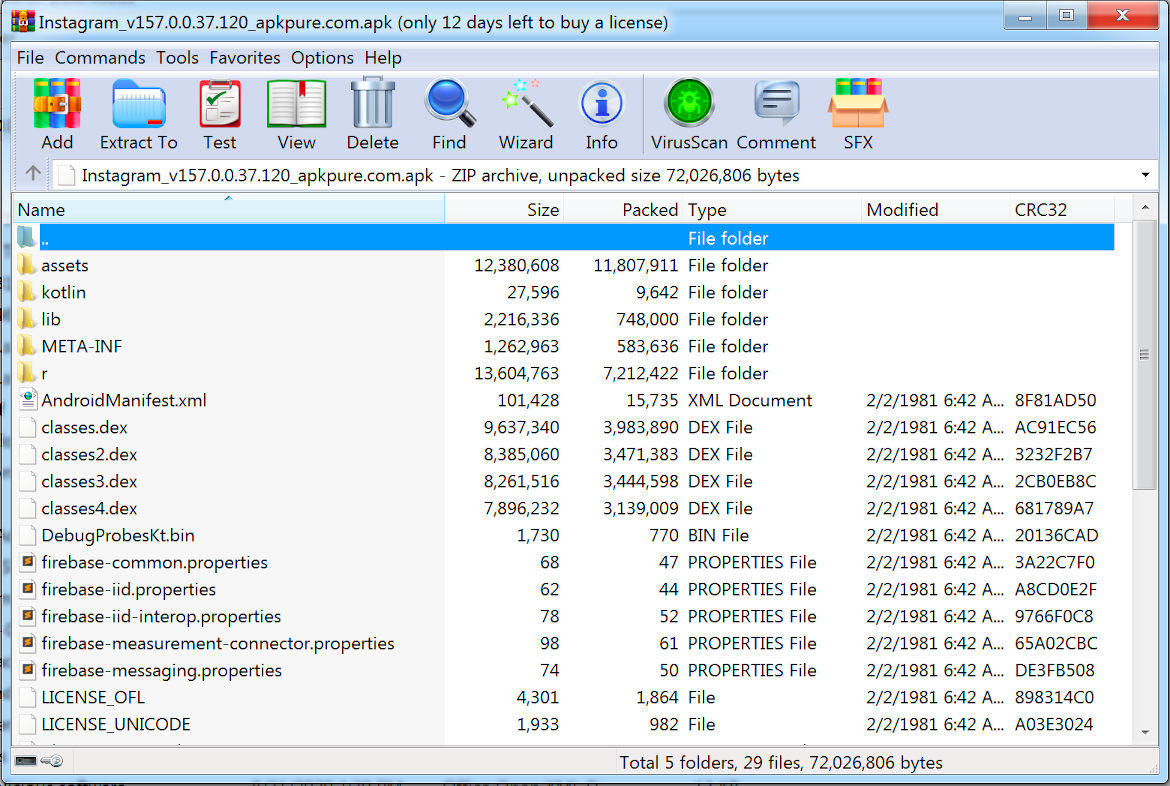 If you need to install APK file on Android, Windows or Mac OS you can follow these instructions to do this. APK files could not be opened on iOS devices. You should either find a corresponding app in Apple App Store or get an app from developer using IPA file.
To open APK file and view individual files from it you can use application which corresponds to the extracted file format. Some of the resources like images, manifests and XML files could be easily viewed with your default Windows or Mac software. But some like compiled source code, libraries and certificates will require specific applications targeted for these file extensions.
Do not open APK files from websites you do not trust. By doing so you may install malicious software on your device.
To compress data APK file uses an algorithm similar to the one used in a ZIP file.
APK file format is derived from the Java Archive File or JAR. For more information on JAR archives read an article about JAR file.
APK file is similar to MSI files on Microsoft Windows platform, DMG files on Mac OS platform and IPA files on iOS. All of the above file formats are used to install software in a packaged form.